Do you have a commercial kitchen in Victoria that is due for a routine kitchen ventilation system clean or upgrade? If yes, make sure you have read about the Ventilation Grant that is currently on offer!
If your business is due for its next filter and duct clean, or you've been planning kitchen exhaust system upgrades, then there may be no better time than now!
Business Victoria has launched a Ventilation Grant enables eligible public-facing businesses to invest in projects to improve ventilation, such as building works, engaging professional services, or purchasing equipment like Shepherd Filters:
As opposed to metal kitchen grease filters that only stop 20-40% of grease vapours to enter the hood, Shepherd Filters capture up to an impressive 98%. Greatly reducing the grease build-up that enters the plenum, duct work, fans, and roofs minimises the risk of catastrophic fires.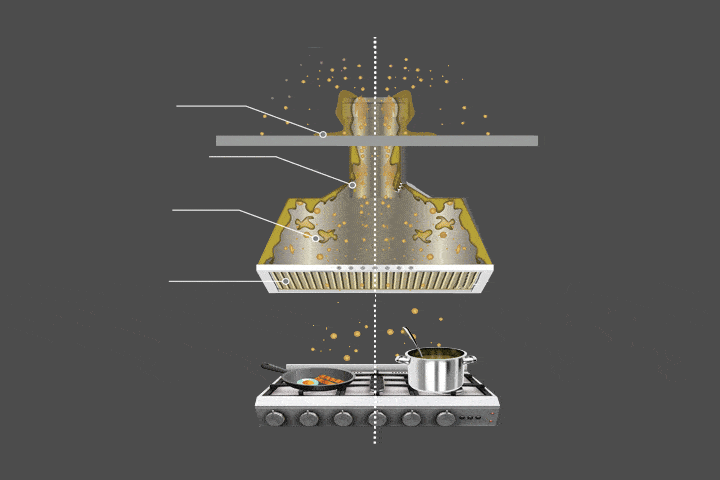 Quick and easy to install and disposed of in seconds, changing a Shepherd Filter is dramatically more straightforward than degreasing a filter or cleaning a kitchen exhaust system.
With airborne grease heavily reduced from entering the kitchen hood exhaust system, immediate savings occur in labour costs associated with cleaning metal grease filters and the number of kitchen duct cleans.
With less grease build-up, businesses can greatly reduce the amount of water and harsh chemicals required to maintain a clean kitchen exhaust system.
Energy savings are made as well! Rooftop fans, HVAC and other extraction equipment results in their more efficient operation, not to mention less maintenance.
Wool is also a renewable natural resource and as Shepherd Filters are made from 100% wool, the filter media is carbon-neutral and will break down in landfill. In today's world we all need to do our part to help the environment.
Ventilation Grant Application Process
Grant funding will be matched dollar for dollar with the business, between $1000 and $5000. Applications are open until 11:59pm Friday 24 June 2022 or when funds are fully allocated, whichever comes first.
The Victorian Government has released a Small Business Ventilation Guide to help businesses improve ventilation and reduce the spread of COVID-19 by encouraging air flow from outside. Business owners are encouraged to read this guide before applying.
For more information and eligibility details on this grant and to apply, please visit Business Victoria