SHEPHERD FILTERS INSTRUCTION MANUAL FOR DEALERS
CONFIDENTIALITY & THIS MANUAL
To protect the interests of each Distributor, you must ensure that confidential information, provided by Shepherd Filters International, or its Authorized Representatives, related to and acquired during the course of this business from any source including this Manual and any updates, (which remain the property of Shepherd Filters and must be returned on request), will never be disclosed, copied or used for any purpose except as provided by the Distributor agreement. Such information must be securely stored when not required for use. Amendments to the Manual must be complied with at all times.
INTERPRETATION:
A word denoting gender includes all genders. The terms 'Flame Baffle' or 'Flame Baffle Filter' are used interchangeably with the term 'Exhaust Hood filter' or 'filter or 'metal filter'' and generally refer to a filter which complies with UL 1046 listed requirements.
HOW SHEPHERD FILTERS WORK
Greasy vapours drawn through Shepherd Filters naturally adhere to the wool fibres upon contact.
The Grease Filter construction has been specially configured to provide just the right dynamics to deal with virtually all the airborne contaminants, without noticeably affecting airflow.
Much of the incoming contaminants collides with and adheres to the outer fibres of the Grease Filter. The wool then 'wicks' the collecting material along the fibres and into the core of the Grease Filter, helped by the flow of passing air.
The contaminants adhering to Shepherd Filters are stored along the wool fibre's themselves, rather than within the spaces between the fibres. This prevents premature blocking.
As the wool fibres approach the limit of material that they can hold small droplets of grease begin to form on the outer fibres of the face of Shepherd Filter. These droplets are the prime visual indication that the Grease Filter needs to be replaced. (a "weeping" filter).
LIMITATION OF USE
Shepherd Filters are suitable for general use in the kitchen exhaust hoods found on food premises. HOWEVER:
Although they naturally resist combustion, design parameters require that Shepherd Filters must NOT be exposed to excessive heat, naked flame or burning embers.
Please ensure that you and your employees or sub-contractors are familiar with and observe the 'Caution' 'Limitation of Use' 'Risk Management' issues, Instructions and 'Fire Safety' requirements that are featured within the latter part of this manual.
READ THESE INSTRUCTIONS !
Before carrying out any of the following procedures, become familiar with the contents of this Manual and be sure to carry out the PERSONAL SAFETY protocols, and observe the CAUTIONS and PREVENTION measures detailed throughout this Manual.
WHEN TO CHANGE A SHEPHERD FILTER
When small droplets of fat (usually about the size of a match head), begin to form over about 40% of the surface of the outer fibres of the Grease Filter, and/or discolouration becomes unacceptable, it is time to change the Grease Filter.
Remove the Shepherd Filter from the hood track by using the bail handles on the frame, place on a flat surface, remove the frame cover by inserting fingers on both sides of the frame cover, pull outward and a slight up and down movement will dislodge the frame cover from the frame. Take the soiled Shepherd filter and dispose of in the waste bin. Place new Shepherd filter across the face of the frame and re-attach frame cover with a slight downward push motion to re-engage cover to frame then place Shepherd Filter back in its position in the hood tracking.
CONGRATULATIONS!! It will take less than 1 minute to change a filter with practice.
POOR AIRFLOW
If airflow is compromised then replacement has been delayed too long.
With a little experience, you will become expert to judge when a Shepherd Filter needs changing and should be disposed of in general kitchen waste receptacle.
DISPOSE OF SOILED SHEPHERD FILTERS WITH CAUTION
Soiled Grease Filters may be safely disposed of through any general household or commercial trash disposal system or process, either for incineration or placing in landfill. Please refer to the "Caution! Safe Disposal" section featured in the latter part of this manual.
VISUAL OF SHEPHERD FILTER
A RECOGNIZED COMPONENT UNDER
ETL REPORT NUMBER 100747001CRT-001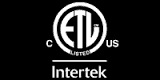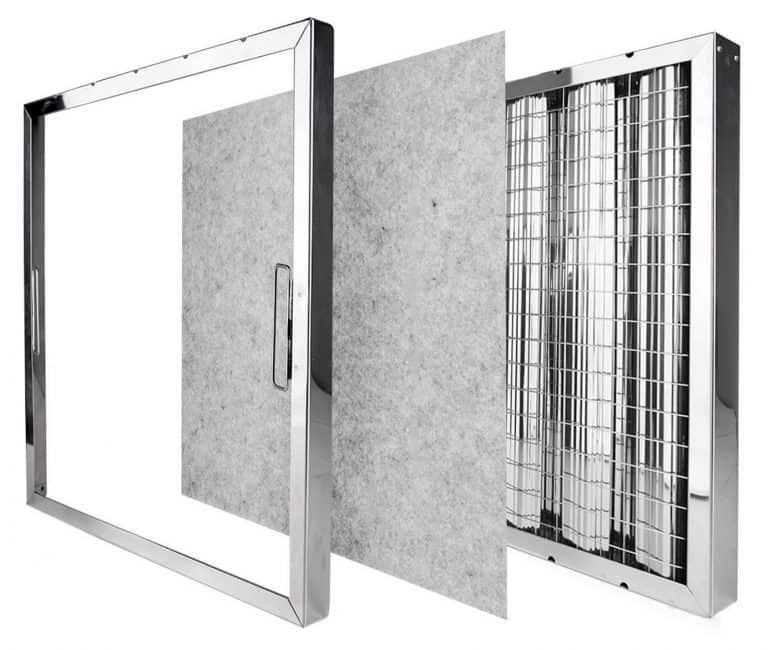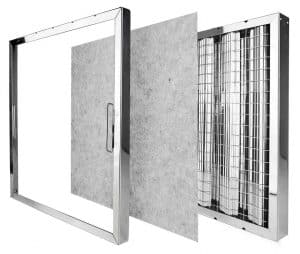 The Shepherd Filter filter can be in varying sizes and configurations. Depending on the specific application, each Shepherd filter is specifically manufactured to the specifications of each exhaust hood.
REMOVING THE FRAME FROM THE EXHAUST HOOD
If accessible, remove the Frame by hand as generally described.
From time to time, check to confirm that the Metal filters are sufficiently clean for further service without restricting the airflow. Arrange for the Metal filters to be cleaned when appropriate, usually at least once a week.
EXCESSIVE HEAT
LIMITATION OF USE – SHEPHERD FILTERS
Shepherd Filters is suitable for general use in the kitchen exhaust hoods found on food premises.
HOWEVER:
Although they naturally resist combustion, design parameters require that Shepherd Filters should NOT be exposed to excessive heat, naked flame or burning embers. Shepherd Filters and associated companies or their contractors and distributors will not be held for the consequences, direct or indirect, resulting from the incorrect use or misuse of the Shepherd Filter.
Exposure to excessive heat, flame or burning embers will be indicated by a loss of loft and contraction of the Grease Filter due to shrinkage of the fibres, followed by progressive charring as evidenced by browning of the face.
The Grease Filter must be removed from use immediately when the above occurs and must not be reinstated until either the temperature of the heat source is lowered or the naked flame or embers are extinguished or removed. The loss of loft will reduce filtering effectiveness and restrict air-flow.
RISK MANAGEMENT
EXTREME EVENTS
Excessive heat may be caused by the outbreak of fire due to such as; electrical malfunction overheated fryer or fat igniting on a grill etc. Dealing with these events is outside the scope of this manual and you should seek professionally qualified advice to learn how to best avoid and also be prepared for such occurrences.
MANAGEABLE EVENTS
Excessive heat can also be caused by events that may be managed successfully by the installation and prudent use of the Shepherd Filter, i.e.; subject to certain operating conditions. Such Manageable events are summarized as follows;
Flambé cooking – This technique requiring the addition of alcohol (e.g., brandy) to food in a hot pan produces transitory sharp heat when the vaporized alcohol is ignited. This heat may damage the Grease Filter as described above.
Wok Frying – When moisture is released in a wok, steam produced carries and effectively disperses a thin film of cooking oil into the air on the surface of the moisture. This can occur when wet food or a wet ladle etc is introduced into the wok, or when the food is strongly agitated or tossed. If the wok is suddenly removed from the gas, rising heat from the gas ring may then come into direct contact with the dispersed airborne oil, igniting it before the fall of steam and oil film can be drawn into the extraction system. Particularly when food is tossed, the resultant flame produced may reach the intake of the extraction system and severely damage the woollen Shepherd Filter on contact.
Gas vats – Where gas appliances are operated without chimney exhaust deflector cowls (which cool the rising exhaust gases by mixing them with surrounding air) heat damage to Shepherd Filter may also occur. Cowls must therefore be kept in place at all times.
Adjacent hot cooking equipment – e.g.; a Salamander may produce sufficient heat to damage the Shepherd Filter.
If Shepherd Filters are to be successfully used under the circumstances described above, In particular;
The Chef should,
Minimise the quantity of alcoholic beverage used when flambé cooking
Make sure that ladles used with wok frying, do not carry excess moisture and
Take care to remove a wok slowly from the gas ring, to allow time for steam to first rise into the Exhaust hood and escape the flame.
HOWEVER because so many site specific variables may be encountered during use, including
operator carelessness;
NO GUARANTEE IS OR CAN  BE GIVEN BY Shepherd Filters and associated companies or their contractors and distributors that the installation of will prevent excessive heat or naked flame from making contact with the Grease Filter and any flammable fat contained therein.
YOUR RESPONSIBILITY
Where Flambé dishes are prepared or Wok frying is carried out, you must decide whether to use the Grease Filters solely on your own judgment, given your unique position of control and knowledge of your own food preparation environment and that your Chef's are adequately trained and aware of the risks and will show the necessary care to ensure there is no likelihood of Excessive heat or flames etc reaching the Grease Filters.
Exposing Shepherd Filters to a naked flame, excessive heat or burning embers falls strictly outside our Conditions of Use. Such use voids our Warranty.
GENERAL FIRE SAFETY
The advantages gained from the use of Shepherd Filters system should not be allowed to diminish a client's vigilance against fire. Advice on fire safety precautions, fire fighting equipment, techniques and regulatory requirements should be obtained and implemented from your local Fire Service or a suitably qualified and professional authority.
You should also take reasonable fire prevention precautions in relation to both gas and electrical equipment and appliances, (including portable equipment), together with gas reticulation and electrical wiring. This includes proper care of exhaust hoods, fans and ducting, plus reusable 1046 Listed Baffle Extractors and disposable Shepherd Filters and become familiar with any regulations governing the use and maintenance of such equipment.
Hot plates, vats and other cooking appliances are required to be maintained in good sound working order and operated in compliance with manufacturers instructions.
CAUTION SAFE DISPOSAL !
DISPOSAL OF SHEPHERD FILTERS
Soiled Shepherd Filters may be safely disposed of through any general household or commercial garbage disposal system or process, either for incineration or placing in landfill.
1. Additional cooking oil MUST NOT be added to the GreaseFilters while in storage.
2. Soiled Shepherd Filters must be disposed of promptly.
**********************************************************************************************************************
Please note that:
1. After packing for disposal, the used Shepherd Filters may safely be exposed to the normal fluctuating ambient temperatures that you and your staff work in each day.
PERSONAL SAFETY
A few precautions will ensure that changing Shepherd Filters is a safe and simple operation.
CAUTION!
WHERE CHANGING Shepherd Filters requires climbing to access the Shepherd Filter itself, please take particular care to avoid falling onto immovable objects, hot cooking surfaces or into scalding cooking oil while removing or refitting metal filters / Shepherd Filters to the exhaust hood.
When using the Mounting Tool, maintain the Tool a safe distance from and remain aware of your proximity, positional relationship to kitchen equipment (especially lighting or sensitive Fire sprinkler devices) and other personnel so as not to injure other persons, equipment or yourself.
Be careful where you place your feet as you maneuver the Mounting Tool into or from engagement position. You may trip over an object or a portion of the floor may be unexpectedly wet or greasy causing you to slip and/or lose control of the Mounting Tool.
Work carefully and deliberately to avoid dislodging a Frame assembly from the hood tracking. If a Frame is dislodged without restraint, it may fall and injure you or other kitchen staff or splash hot cooing oil or liquids to seriously burn nearby personnel.
CAUTION!
Appliances beneath should first be turned off and allowed to cool. Replacements should be done before cooking appliances are turned on for the day's cooking. We do not recommend Shepherd Filters be changed while any appliance beneath is still hot. If you must change a Grease Filter while the appliance is still hot.
CAUTION!
Surfaces on which you are about to climb, such as the treads of a ladder, must be clean, dry. Make sure that your foothold is secure. Falling onto immovable objects, hot cooking surfaces or into scalding cooking oil may cause severe injuries.
Footwear should be sturdy with suitable clean non-slip soles.
Hands or gloves must be clean.
Remove any clothing that may get caught on corners or pointed objects etc. Tie back your hair if necessary and any objects hanging from your person that could become entangled and cause you to lose balance and fall.
Have someone experienced in changing Shepherd Filters show you how to do the job before attempting the work on your own. Read the section of this Handbook which deals with appropriate Grease Filter replacement. Spend a few moments to visualise through each step of the task so that there will be no surprises to catch you off guard.
Don't use excessive force when removing a Metal filter or Frame assembly…. Stay in control rather than relying on brute strength.
If the Metal filter seems hard to dislodge, firstly check whether you are removing it correctly. If still unsure, get a second opinion from someone who has done the job before. If still unsuccessful, refer the problem to your Supervisor or Distributor.
Work steadily and methodically and watch out for sharp edges.
Make sure your First Aid Kit is fully stocked and supported by appropriate staff training.
DON'T RUSH THE JOB – WATCH YOUR STEP
PREVENTION !!
HEALTH
Ensure that the air within your premises is always wholesome.
If air quality is compromised, you may have delayed Grease Filter replacement.
FOOD SAFETY
Should airflow in the hood begin to backup, then Grease Filter replacement is overdue.
If this occurs prematurely, the Grease Filter may have been saturated with excessive steam.
Before replacing a Shepherd Filter, be sure to put the cover on the fryer or other cooking equipment below to prevent contamination.
Be sure to follow the practices of good housekeeping which includes wiping down counter tops thoroughly and washing hands with soap and hot water after Shepherd Filter replacement.
STAFF TRAINING
Make sure that any person likely to change, or be responsible for changing the Shepherd Filter is familiar with the contents of this Handbook. This will make filter replacement easy to accomplish and minimise any risk of personal injury.
NEVER:
Continue to use a Shepherd Filter after replacement is due. When a Shepherd Filter begins to block, air laden with greasy contaminants will pass so rapidly through the restricted pathways in the Shepherd Filter that the contaminants may not be trapped and could lodge in your 1046 listed extractors or ducting system.
Overcome drag due to overloaded Shepherd Filters etc by operating your extract fan at higher speed. The Shepherd Filter will no longer give maximum grease protection and will allow more rapid soiling of Hood and ducting.
Expose the Shepherd Filters to Excessive heat which will cause it to shrink, lose filtering efficiency while partially restricting the exhaust system.
Cook without ALL the 1046 Listed Extractors Baffles in place. Such practices will unbalance air flow, prevent proper grease protection and increase risk of serious fire in the extract system. This practice would also void all warranties of Shepherd Filters and its associated companies.
Use of any products not authorized by Shepherd Filters.
GENERAL MAINTENANCE
WORN OR DAMAGED COMPONENTS
If the frame baffles are damaged, please call your Shepherd Filters Distributor to purchase the necessary replacement parts for any worn or damaged components.