More than 100 firefighters responded to a grease fire at a West Roxbury restaurant 12 years ago today, in which two Boston firefighters were killed and at least 12 others were injured.
Paul Cahill (55) and Warren Payne (53) died while fighting a blaze that started in a grease-laden ventilation shaft. When part of the roof collapsed, officials said, the rush of oxygen created a fireball that engulfed firefighters.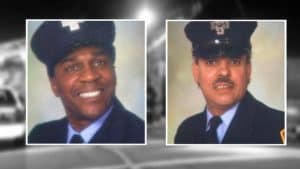 Firefighter Nation reported that the fire 'fed' on and increased in size within the restaurant's exhaust hood and ducts and ceiling areas directly in and over the cooking area located at the rear of the building. Accumulations of grease along with the ceiling support framing and roof structure were ignited, while the oxygen content within the ceiling and roof void spaces was being consumed by the burning process.
One of the key contributing factors identified in this investigation was inadequate building code enforcement and development.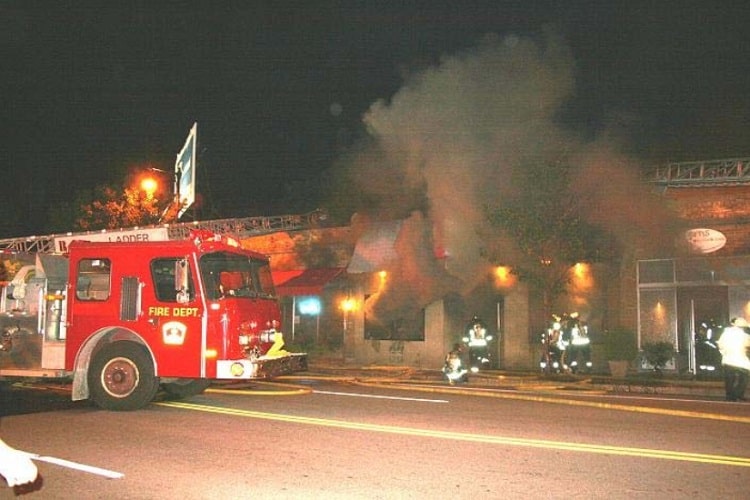 NIOSH investigators concluded that it is important to minimise the risk of similar occurrences. Amongst other things, fire departments should:
ensure that fire fighters understand the influence of ventilation on fire behaviour and coordinate with interior fire suppression operations
Additionally, code setting organisations and municipalities should:
require all commercial cooking operations to have periodic inspections of their kitchen exhaust systems and require all kitchen exhaust system installers to be certified to nationally recognised standards
The National Fire Protection Association (NFPA) should also:
consider developing more comprehensive training requirements for fire behavior to be required in NFPA 1001 Standard for Fire Fighter Professional Qualifications and NFPA 1021 Standard for Fire Officer Professional Qualifications
Notwithstanding the tragic ending to this incident, the two victims did not sacrifice their lives in vain. Due to this event in particular, regulations have since started to develop and/or evolve into the fire protection codes and standards as we know them today. After the Tai Ho fire, Boston passed an ordinance requiring all restaurant vent systems be regularly cleaned and inspected by licensed, registered companies. It's up to those companies, and the restaurants themselves, to make sure they're in compliance. It is now a legislative requirement to govern the installation, maintenance, cleaning and inspection of commercial cooking ducts/hoods/vent systems and affiliated equipment by licensed and insured contractors. [Adopt NFPA Standard 96 and tie permit to ISD].
Yet despite the stricter cleaning and inspection regulations, hundreds of restaurants have still let dangerous amounts of grease build up in their kitchens.
According to thousands of records obtained by WBZ a dozen years later, things are still messy. One complaint written by an inspector included a computer attachment with video of grease oozing from the duct work in a local restaurant. Other reports show photos of it congealed in pipes. Records show businesses skipping cleanings and inspections for months, some more than a year, even more than three years in one case.
"Duct is loaded with grease and has never been cleaned properly since installation," said one report.

Another restaurant was reported to be "saturated with grease creating a dangerous condition."

Another was in "imminent danger of ignition."
Last spring, grease ignited in the walls at My Sister's Crawfish in Dorchester, shutting it down. Last year, South Boston's Tasty Burger also went up in flames. According to the fire inspector's report, it was also "the result of a grease fire." It happened a couple of years after a fire at celebrity chef Todd English's place, Figs. The fire inspector said that was caused by "excessive grease build-up from lack of proper cleaning."
The problems that have been uncovered by WBX had already been reported to the state's fire inspector, who issued hundreds of violation notices over the last few years. But in many cases, they were cited after countless problems had already gone undetected.
"There might've been laws in place after that event," said the late Warren Payne's wife, referring to the 2007 Tai Ho fire. "It's time for somebody to start enforcing and making sure that is done."
Prevention is better than a cure – a saying we have all heard before and certainly rings true in this case. The best way to protect a commercial kitchen from grease accumulation is to prevent grease from building up in the first place. Shepherd Filters has therefore been developed in order to stop up to 98% of kitchen grease from getting past the first line of defence: the kitchen grease filter. These disposable kitchen grease filters are made from 100% wool and are therefore naturally fire-retardant and safe for the environment!
Prior to your next routine hood cleaning, why not contact Shepherd Filters for a no-obligation risk assessment and stop grease build-up between cleans!