Commercial Kitchen is the essential industry event for buyers involved in equipping and running innovative and efficient commercial kitchens.
Shepherd Filters will be part of this year's Commercial Kitchen show that will be held at the Excel in London from 14-15 September 2022 and we'd be delighted to see you at our stand – CK101.
For decision-makers from restaurants, pubs, food-to-go multiples, hotels, schools, hospitals or care homes, Commercial Kitchen is a must-attend as it is your ideal opportunity to meet over 100 catering equipment and service suppliers face-to-face.
You will discover the latest kitchen innovations and technologies. With over 25 free seminars, it's also the perfect way to hear from fellow operators and keep up-to-date with the latest trends and issues impacting your sector. It is the two days a year where you can join your industry in one focused, dedicated environment.
We are looking forward to answering any questions you may have about your commercial kitchen exhaust maintenance needs in order to see if our disposable kitchen grease filter solution can help you to not only save, but reduce your risk of fire in an environmentally-friendly way.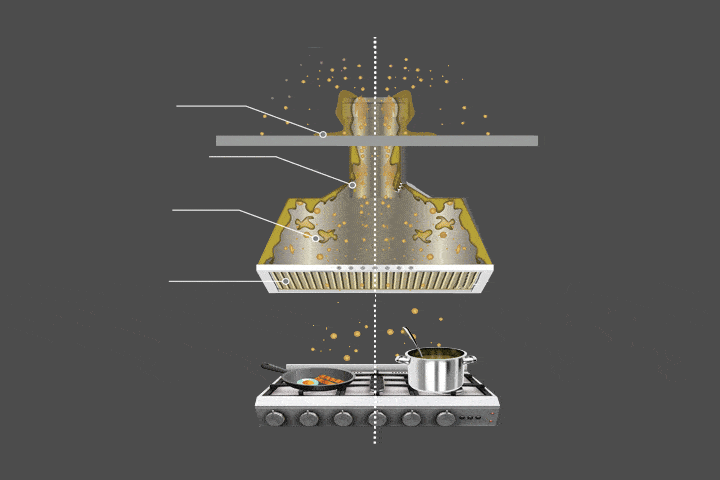 HACCP Food Safety approved, Shepherd Filters are made from pure, fire-retardant wool that is 100% disposable and biodegradable. Yet nothing compares to actual results in businesses large and small that trust Shepherd Filters daily: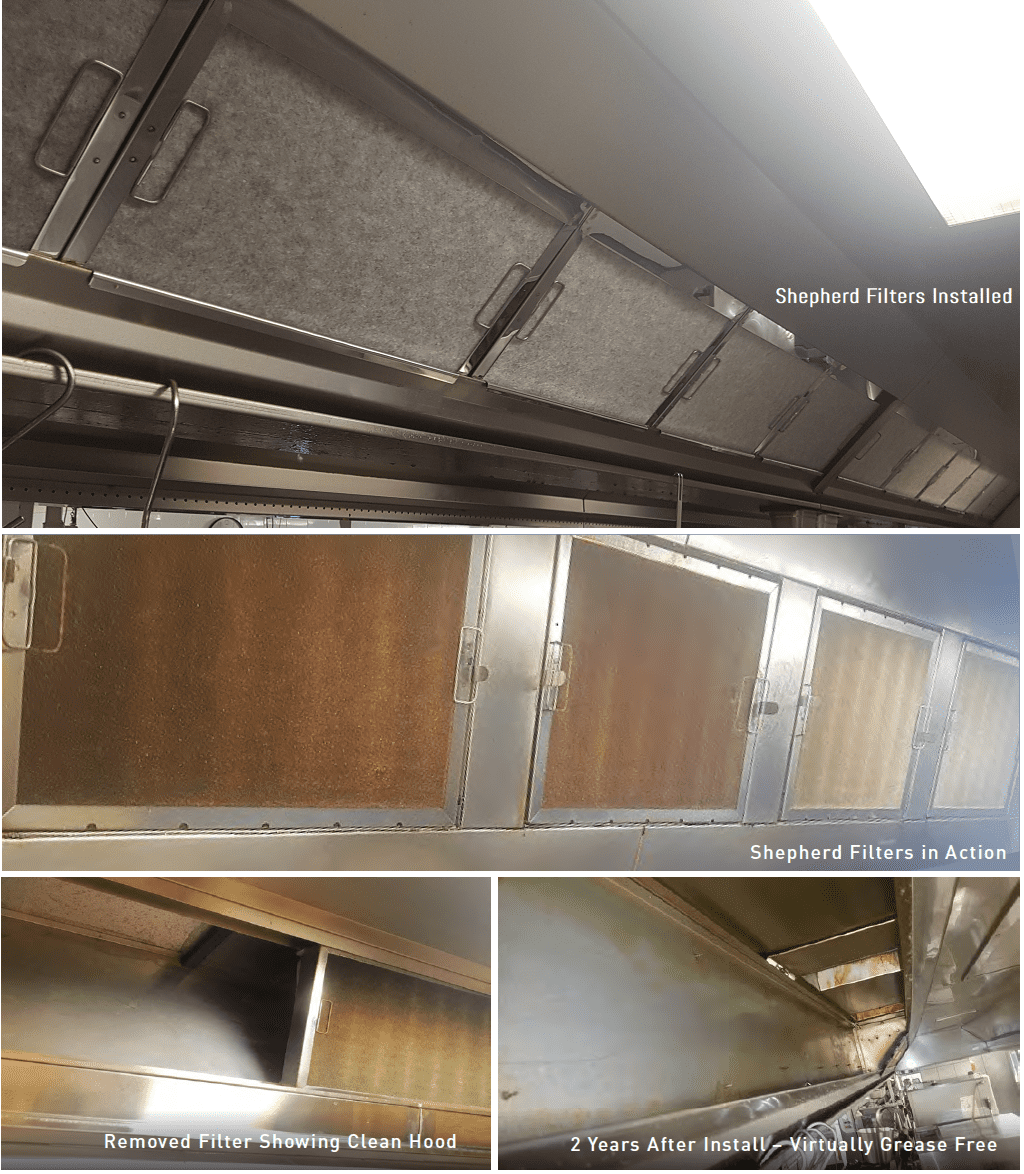 By changing colour, Shepherd Filters stop you from having to guess when your system is dirty. Users see first-hand the airborne grease that our product intercepts, which would otherwise travel through into the rest of the exhaust system.
When used in accordance with the filter change guide we supply during install, they will perform well, reduce your fire risk and ultimately, improve your exhaust system's overall performance.