If you work in the food or hospitality industry then you should be planning a visit to Foodservice Australia.
Shepherd Filters would love to see you at Foodservice Australia being held from 23-25 October 2022 at the International Convention Centre in Sydney. We will be located on stand A43, so come along and discover over 450 exhibitors showcasing the latest food, drink and equipment. Also experience special events including Chef of the Year, National Restaurant Conference, Café School, Aged Care Catering Summit, The Sweet Spot, Chef Success Workshop and so much more!
Entry is free but strictly trade only and you can get your free ticket here!
Made from 100% fire-retardant wool, our disposable kitchen grease filters capture up to 98% of airborne grease before it has the chance to penetrate the kitchen exhaust system. This results in significantly less grease build-up inside the hoods, ducts and fan, reducing maintenance costs and leaving operators with a cleaner kitchen exhaust system all year-round. Savings on routine cleaning begin immediately and the risk of fire also diminishes dramatically. Made from wool, Shepherd Filters are fully biodegradable and a renewable resource. Protect your business (and help the environment) with a clean kitchen exhaust every day.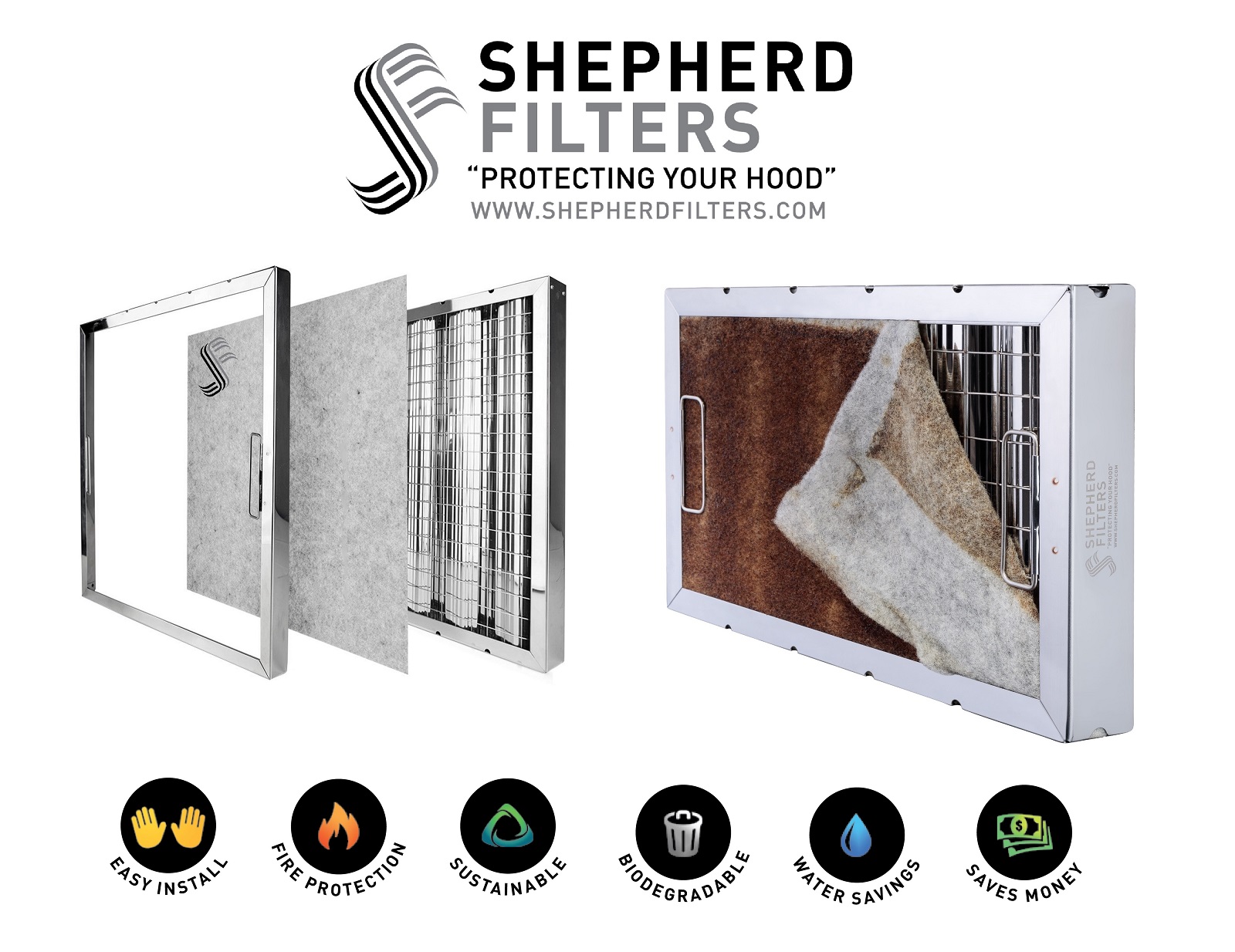 See you there!