Steve Owen, owner of a busy restaurant talks about his loss before the installation of Shepherd Filters.
As a partner/ owner of a busy restaurant (Thredbo Burger Bar) we are aware of the overheads associated with our kitchen. Monthly expenses for filter exchange services plus the cost of flue cleaning twice a year mount up for any busy commercial kitchen.
Add to these expenses the cost of all other cleaning materials, labour plus insurance premiums and you realise the annual costs to any business are significant.
As business owners, we try to plan for all contingencies including loss of business and the opportunity to claim against equipment failure.
However all these contingencies are useless unless you can prove that you have met all the conditions of the policy.
In 2017 our business experienced a situation whereby our exhaust fan fins broke away from the motor and therefore without a functioning exhaust hood we were forced to close the restaurant until a temporary solution was installed and eventually all repairs could be carried out. ( 3 nights trading )
Our Costs :
* Failed equipment replacement costs
* Labour costs associated with all repairs
* Staff wages
* Repair assessment costs
* 3 days of lost income
Ext. Total Losses $30,000 approx.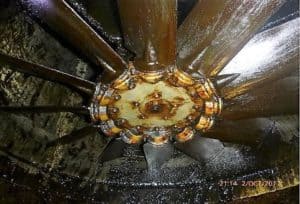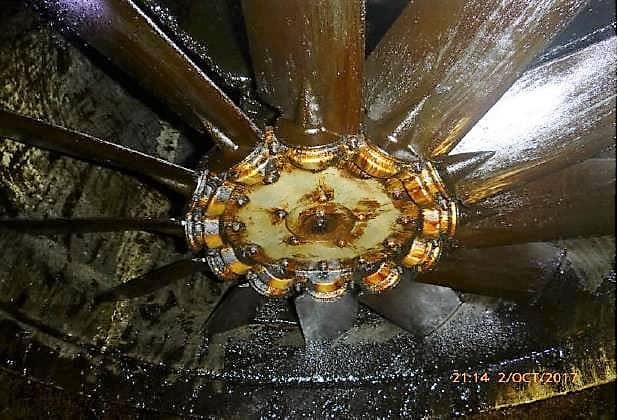 Pictured above is an example of a exhaust fan that is covered in grease and struggling to perform. This is not the fan belonging to Thredbo Burger Bar. 
Because Shepherd Filters capture 98% of all airborne grease particles, we now consider SF as an essential element of our insurance policy.
By installing and using Shepherd Filters in our exhaust hood system we eliminate the worry of fire in the flue. This also ensures that our flue system meets with out policy prerequisites.
Not only have we address all of these issues we have also significantly reduced the cost of cleaning the flue due to vastly diminished volume of airborne grease entering the flue system.
By installing Shepherd Filters in our kitchen and when combined with our insurance policy we can assure ourselves of our insurance investment.
Steve Owen
Thredbo Burger Bar