DUCT CLEANING & FILTER CLEANS – IS SHEPHERD FILTERS THE SOLUTION FOR YOU???
Want to reduce your duct cleaning and filter exchange/cleaning costs, all whilst mitigating your risk of fire?
There are four topics potential customers should consider: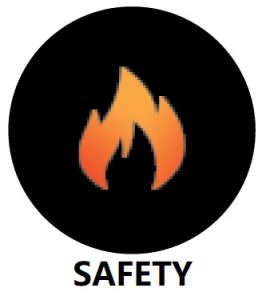 Is your kitchen exhaust safe???
Even between cleans it can become a fire risk! Don't let the grease build up.
Do you really know if the last clean was done properly?
Over 95% of completed kitchen duct cleaning jobs that we inspect have been done poorly!
Would your report/certificate from the duct cleaning contractor truly be enough to cover you for insurance if you had a fire?
Small print, clauses or extra requirements above what the duct cleaning contractor does means your certificate is only part of what you need!
Are your filters up to code/standard – undamaged, cleaned frequently enough?
UL1046 flame barrier filters are sometimes needed. Damaged filters can also put you at risk! Some filters are dealing with more grease than others and may need servicing more frequently than staff or exchange companies are doing!
Shepherd Filters stop up to 98% of airborne grease from entering the system and maintain a cleaner safer system. Don't allow yourself to be at risk. Be sure that you understand your responsibilities and know what to look for when your routine kitchen duct cleaning is being performed by your chosen contractor.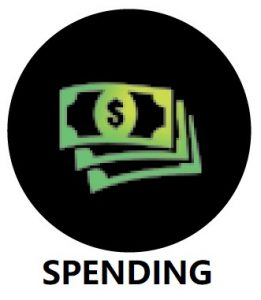 Are you wasting your money trying to stay safe and compliant?
Like anything in life, you get what you pay for. People are all too often are paying for cheap kitchen duct cleaning that can come back to haunt them. Shepherd Filters doesn't necessarily save a customer a great deal of money, but they offer true value for money.
Would you like to have these other benefits from an improved way of doing things?
Comparing traditional duct cleaning and filter exchange/cleaning methods with Shepherd Filters certainly isn't comparing apples with apples! Both methods work in very different ways, yet Shepherd Filters has so many additional advantages over traditional grease filter and duct cleaning methods:
made from 100% wool, it is naturally fire retardant and environmentally friendly
less load on equipment meaning a reduced risk of mechanical failures for the dishwasher or the exhaust fan, both of which stay cleaner
reduced interruptions or staff labour with the filter cleaning process
grease tracks stay cleaner
Using Shepherd Filters, customers are in control and expenses are spread across the year. No large cleaning bills…You can manage your expenses during the busier and quieter days or times of the year and reduce costs for other maintenance issues.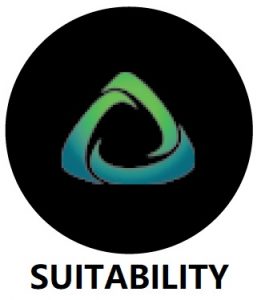 Is your kitchen hot and airflow sufficient?
Shepherd Filters won't necessarily make your airflow any better but with its flame barrier protection enhancement, it can reduce it slightly if the fan is not strong enough. Most kitchens are however fine if there is sufficient airflow to start with?
Is your kitchen hood/canopy standardised or custom-built?
Shepherd Filters has over 20 different filter frame sizes and thicknesses in stock. Provided your kitchen has regular frames, installation is a simple swap, taking less than a couple of minutes. If not, no problem, Shepherd Filters has been able to organise custom frames or modify the hood to make them work!
Does your kitchen:
Use live embers?
Use high flame flambé cooking methods frequently; and/or
Use any solid fuels (wood and charcoal-based cooking fuels)?
Shepherd Filters are made of wool fibres and will singe and burn slightly with these types of cooking, we can evaluate if you need special requirements etc.
Are your kitchen filters visible to the public?
Shepherd Filters have a different aesthetic look and show the grease being captured when compared to the usual metal kitchen grease filters.  Would this bother you, or are customers going to be looking at your great food more than filters?
Are there any other factors that may affect the suitability at your location?
Any other concerns you are worried about…. Don't be if you want stop grease build-up daily…
We have dealt with all sorts of hurdles for everyone from small cafes to fish and chip shops to fine dining, theme parks, and even fast food restaurants like McDonald's.
 We know the right people if you need a comprehensive evaluation of your complete kitchen exhaust system that can get the best results for you.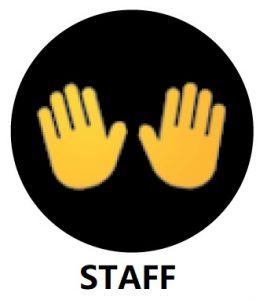 Do your staff have two to 10 minutes per day?
Depending on the type of restaurant/cooking and hours of operation, changes can be daily, twice a week, weekly, bi-weekly, monthly etc. Changing a filter is quick and easy and usually takes less time than it does to take out the rubbish!
Do you have staff able to get up and down to the filters OK?
Using a small step ladder and taking just minutes, the task is very easy.  Done before the cooking equipment is turned on for the day, it can be safely changed and give assurance that the working environment and the building is safe.
Ultimately, we care about your staff too, so we can work with them to manage how often and when to change. Shepherd Filters can reduce time for other tasks in the kitchen.
NEED TO TALK MORE?
 Contact us on 1300 364 777 or email hello@shepherdfilters.com.au