The Benefits of Duct and Canopy Cleaning Using Shepherd Kitchen Grease Filters
Environment-friendly, eco-friendly, nature-friendly, and green are all marketing terms referring to goods and services, laws, guidelines and policies that inflict reduced, minimal, or no harm upon ecosystems or the environment. Shepherd Filters keep ducts and exhausts clean in all commercial outlets, from restaurants across the heart of Sydney, to cafés in a country town outside Perth, to a Brisbane-based fast food chain, all requiring the minimal amount of effort for cleaning.

BENEFITS OF KITCHEN
GREASE FILTERS
FIRE PROTECTION
Shepherd Filters capture the grease before it enters the exhaust system reducing the grease build-up and risk of fires. Wool is a natural, environmentally biodegradable, fire-retardant material. If alternative filters are installed into kitchens, grease will pass into the exhaust, hood and duct and require extensive commercial exhaust cleaning in the entire canopy to lower the risk of fire.
SAVES MONEY
Airborne grease is prevented from entering the kitchen hood exhaust system by the canopy filters and provides immediate savings by reducing labour costs associated with commercial cleaning metal grease filters, therefore reducing the number of kitchen duct cleanings dramatically.
WATER SAVINGS
Reducing the current commercial kitchen duct and exhaust cleaning schedule, along with reduced grease hood cleanings, greatly reduces the amount of water and chemicals used to maintain a clean system.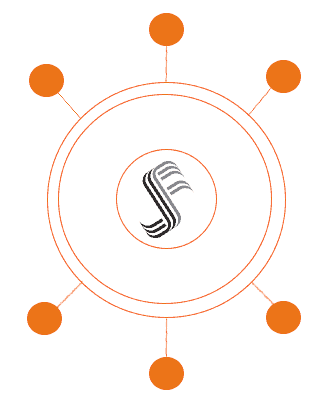 SUSTAINABLE
Save energy with a cleaner kitchen exhaust system, hood, rooftop fans, HVAC and other rooftop equipment resulting in more efficient operation of the equipment, not to mention less maintenance. Wool is a sustainable and renewable material source.
BIODEGRADABLE ENVIRONMENTAL
Shepherd Filters are made from 100% Wool. The filter media is carbon-neutral and will breakdown in the landfill. In today's world we all need to do our part to help the environment.
EASY INSTALL
Shepherd Filters are simply installed upstream / in front of a kitchen grease filter that can be removed and disposed of in seconds.
Kitchen canopy filters available across Australia and the world
With the benefits of kitchen canopy filters reducing so much commercial exhaust, duct and hood cleaning, they are not only available right across Brisbane, Melbourne, Perth and Sydney, but we also export to New Zealand, Asia, the USA, the Middle East, and Europe.
Contact any of our friendly staff today to learn more about how our kitchen grease filters work.
HOW CAN CLEANING YOUR KITCHEN EXHAUST SYSTEM
BECOME A MORE ENVIRONMENTALLY FRIENDLY TASK?
First let's ask, what exactly does it mean to be environmentally friendly?
Environment-friendly, eco-friendly, nature-friendly, and green are all marketing terms referring to goods and services, laws, guidelines and policies that inflict reduced, minimal, or no harm upon ecosystems or the environment.
How can we be more environmentally friendly when it comes to cleaning a commercial kitchen exhaust system?
Use Less Water. The amount of water used to clean kitchen grease filters daily/weekly/monthly can mount up quickly. The Australian Bureau of Statistics says since 2002 increasing evidence of the adverse effects of increased water use on river health, is changing the way we regard water. It is now widely recognised that taking too much water out of Australia's rivers and groundwater systems can have detrimental economic and environmental consequences.
Use Less Chemicals. Chemicals can enter the air, water, and soil when they are produced, used or disposed. Their impact on the environment is determined by the amount of the chemical that is released, the type and concentration of the chemical, and where it is found. Some chemicals can be harmful if released to the environment even when there is not an immediate, visible impact. Some chemicals are of concern as they can work their way into the food chain and accumulate and/or persist in the environment for many years.
Shepherd Filters disposable kitchen grease filters assist your business to become friendlier for the environment. Our filters are made from wool, and can be thrown out with your regular trash. Why Wool?
Natural – Wool is a protein fibre formed in the skin of sheep, and is one hundred percent natural, not man-made.
Renewable – As long as there is grass for sheep to graze on, every year they will produce a new fleece; making wool a sustainable, renewable fibre source.
Biodegradable – At the end of its useful life, wool can be returned to the soil, where it decomposes, releasing valuable nutrients into the ground. When a natural wool fibre is disposed of in soil, it takes a very short time to break down, whereas most synthetics are extremely slow to degrade, also with mixed synthetics & wool only the wool is biodegradable.
A Safer Solution – Wool is naturally safe. It does not promote the growth of bacteria. Due to its high water and nitrogen content, wool is naturally flame-retardant, and has a far higher ignition threshold than many other fibres.
Shepherd Filters disposable kitchen grease filters capture up to 98% of airborne grease before it enters your kitchen exhaust system, not only saving you, but saving the environment. Australian Made with Australian Wool.