WHY INSTALL DISPOSABLE KITCHEN GREASE FILTERS
Shepherd Filters disposable kitchen grease filters capture up to 98% of grease before it enters your exhaust system.
Kitchen oil and grease build-up starts in the metal filters then travels through the hoods and ducts all the way to the roof. It's an ongoing problem that needs an easy cost effective solution. Regular metal kitchen exhaust filters only capture between 18 – 20% of airborne grease.
EXPENSIVE COSTS
Many commercial kitchens do their kitchen grease filter exhaust cleaning nightly, weekly, etc., amounting to large labour costs.
Repairs and maintenance call out fees can often be high due to large amounts of grease hood cleaning as well as cleaning in the ducts, and on the rooftops, etc.
Yearly water accounts can also be exorbitant due to constant kitchen filter cleaning. Chemical cleaners are not only expensive, but can be toxic to humans. Cleaning products that are flushed down the drain can have a serious impact on the environment.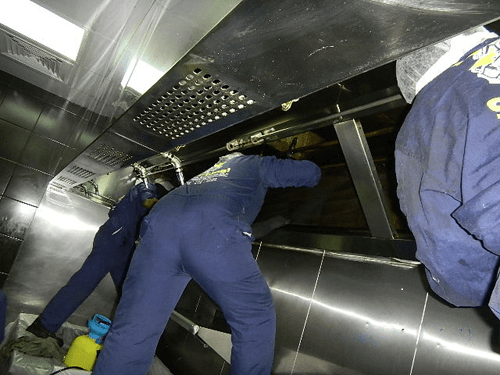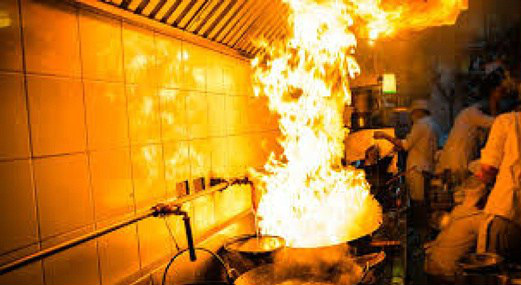 FIRE RISK
Fires in frestaurants are known to have started in the kitchen exhaust hood system.
Fire statistics from Australia, UK and the US show that fires in restaurants predominantly occur in kitchens. The ignition of cooking materials account for almost half of all commercial kitchen fires and all most all of these (90 percent) get into the kitchen exhaust system. Grease, dust and oil from cooking activities can build up in the grease hood filter if it is not regularly maintained with thorough kitchen exhaust cleaning, creating odour problems as well as a fire risk. It only takes 1/12 inches or 2 mm of grease build up to burn down an kitchen exhaust system.
A grease fire can burn through a typical fast food style restaurant in as little as 5 minutes. When kitchen grease filters are full of grease, it is transferred to the kitchen hood and released into the gutter for cleaning out, but when too much grease is in the kitchen hood it can travel up the duct and spill out creating an environment issue and fire risk. Many restaurants never re-open after suffering a fire loss and insurance policies may exclude claims related to uncleaned or grease laden exhaust ducts.
When a restaurant is located in a larger building or complex, such as a Hotel, Hospital or Shopping Centre, Airport or Multi-storey complex the risk increases exponentially. A fire in a kitchen exhaust system in Heathrow Airport shut down three terminals, delayed or cancelled hundreds of flights and generated hundreds of millions of dollars in losses that far exceeded the physical damage bill. That fire spread through 200m of exhaust duct work to a plant room before it was extinguished.
FIRE RELATED HAZARDS
IN THE KITCHEN:
Flames, sparks and hot gasses from food prep can ignite residues in exhaust ducts

Food preparation equipment left without supervision during operation

Failure to switch off equipment, especially at the end of activity

Overheated oils that can lead to spontaneous combustion

Food preparation equipment based on solid fuels

Gas blowtorches used for browning some foods

Poorly operating thermostats or lack of thermostat or fault defecting equipment

Faulty or overheating electrical equipment

Metal exhaust flues that conduct heat and ignite nearby material or debris

Ovens without igniters/pilot lights (lit with burning pieces of paper)

Lack of kitchen exhaust cleaning and maintenance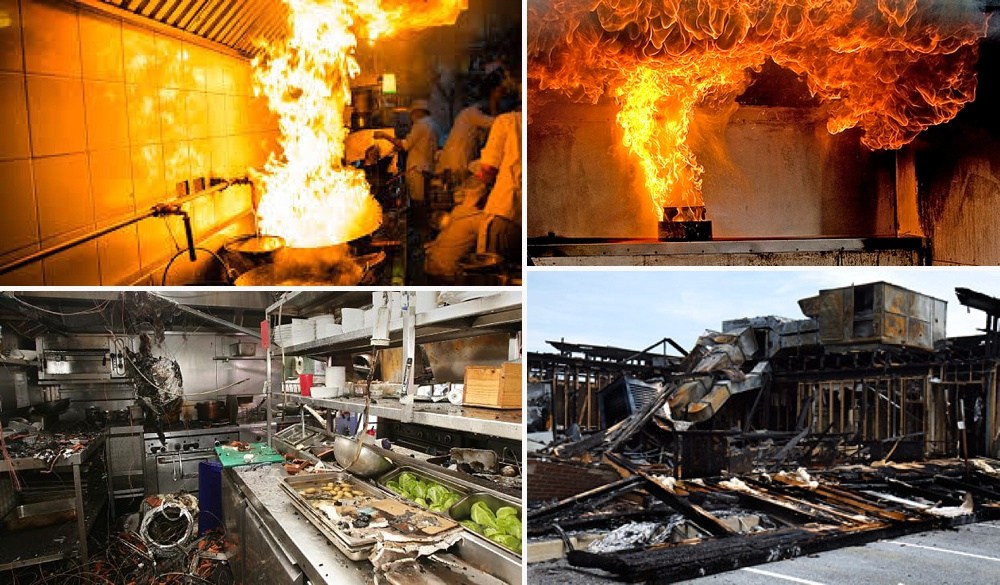 SHEPHERD FILTERS DISPOSABLE KITCHEN GREASE FILTERS
WHY CAN CLEANING YOUR FILTERS IN-HOUSE BE A PROBLEM?
Kitchen exhaust cleaning for staff can be risky with injuries that occur while cleaning kitchen exhaust filters and equipment can be damaged when used to stand on to reach the grease filter hoods.
If the kitchen grease filters are not re-installed correctly, this can lead to duct work contamination which can result in higher risk of fire/repairs. Kitchen exhaust cleaning with hot water and chemicals can create an unsafe work environment for your staff and used with out correct procedures can result in injury and damage to equipment. If staff are not trained with the correct procedures, you risk the potential for your insurance claims to be denied.
Shepherd Filters disposable kitchen grease filters are your best defence against a restaurant exhaust inspection infringement or fine. Insurance claims are commonly rejected if grease hood filters, canopies and the exhaust system have not been properly cleaned and maintained.