Restaurant Damaged After Deep Fat Fryer Fire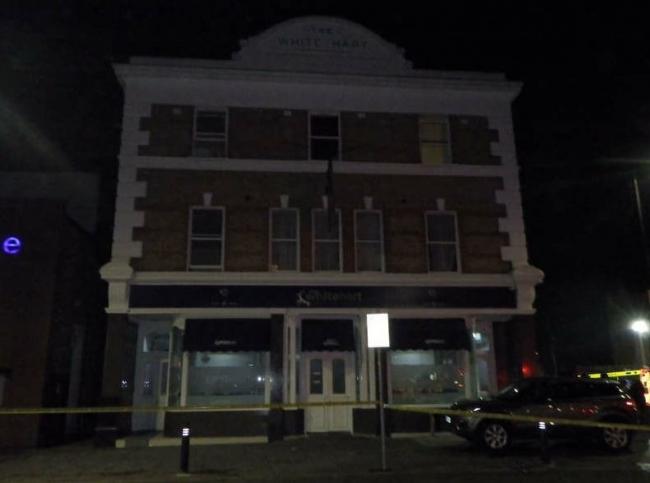 A restaurant in Erith has been damaged after a deep fat fryer caught fire.
The blaze, which broke out at around 10.15pm on the night of 12th January 2022, damaged part of the ground floor of The Whitehart Restaurant.
Part of the internal extraction system from the ground floor to the first floor was also damaged by the fire. There were no reports of any injuries – despite the restaurant in Erith High Street being located below some flats. The fire is believed to have been accidental and caused by a deep fat fryer in the restaurant kitchen according to NS.
Four fire engines and around 25 firefighters from Erith, Bexley and Plumstead fire stations attended the scene. A London Fire Brigade spokesperson said:
"Chip pans and cooking with hot oil can be really dangerous and the risk increases when you start frying food more than once. All it can take is for you to become distracted for a few seconds and your cooking oil can quickly go up in flames."
"We'd like to remind restaurant and takeaway owners to ensure they don't have dirty ducting.
If you don't clean the ducting in your extraction system regularly, you're at a greater risk of duct fires.
"You should also make sure you keep the hob, cooker hood and extractor fan clean too – built up fat and grease can ignite and cause a fire."
Grease and oil build-up actually starts at the metal kitchen grease filters
(before being extracted into the hood, ducting, fan and eventually, the roof).
At best, these metal kitchen grease filters only capture between 20-40% of airborne grease, leading to a hazardous build-up that needs to be cleaned off on a regular basis in order to stay compliant and covered by insurance. It's an ongoing problem that needed a safe and cost-effective solution.
Shepherd Filters capture up to an impressive 98% of grease before it even has the chance to penetrate the rest of the kitchen exhaust system.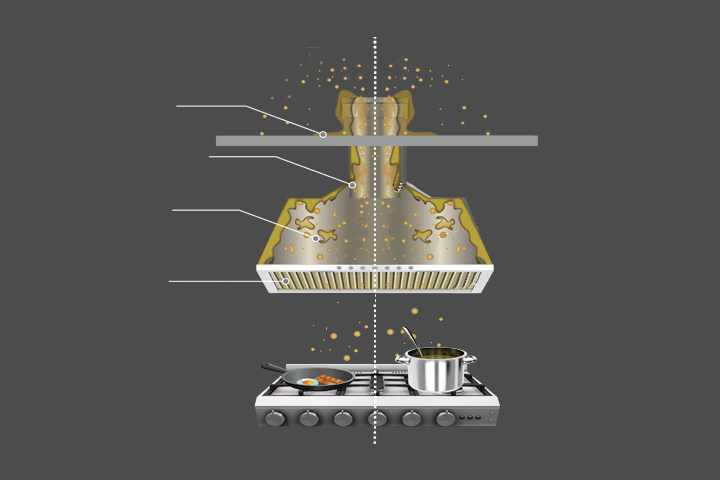 Made from 100% bio-degradable and fire-retardant wool, you can rely on Shepherd Filters to ensure your system stays cleaner for longer: