Fact – Wool is Naturally Flame Resistant!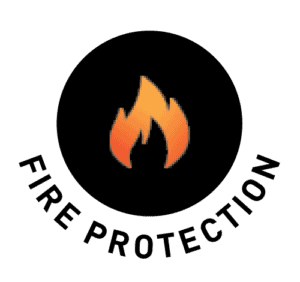 Wool is an excellent fibre when it comes to fire safety as it is naturally flame resistant.
It has re-emerged as the preferred choice for many insulation and commercial use applications, including the kitchen! Here's one of the main reasons why wool is ideal for commercial kitchen ventilation.
Wool is flame resistant!
It is unlikely to ignite because it has a high water and nitrogen content, making it difficult to maintain a flame. It can catch on fire, but the fire will die out quickly. See below as Billy Black demonstrates in "a world first" daring show that includes the amazing flame resistant qualities of wool:
We regularly run our own demonstrations, such as the one below which involved a heavily saturated SHEPHERD FILTERS disposable kitchen grease filter that was donated back to us by one of our longstanding customers:
Here are some other amazing facts:
Wool is also oleophilic – meaning that it has an affinity for oils, making it a great choice for grease containment. The proof is in the pudding (pardon the pun) with Shepherd Filters' ability to capture up to 98% of grease particulates before they have the chance to accumulate inside the kitchen exhaust system where they become a fire hazard: