Popular Burger Drive-in Spot Closed Until Further Notice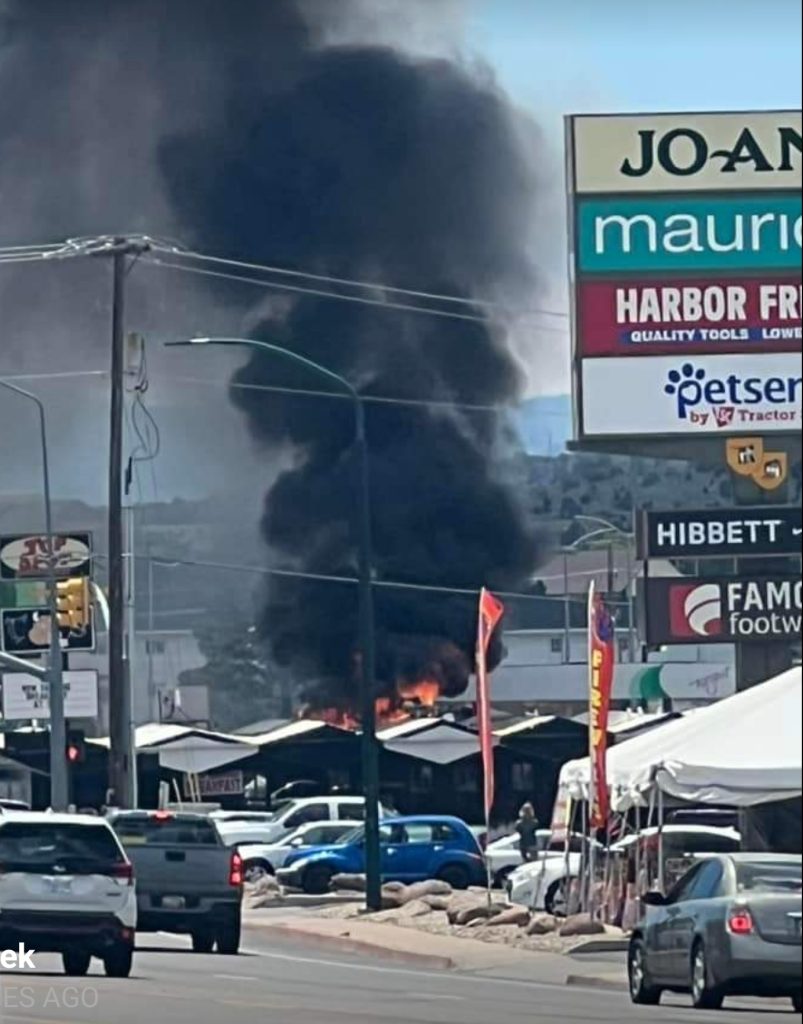 A popular burger drive-in spot in Cedar City, may be closed until further notice as it recovers from a grease fire that spread to the roof of the building.
A burger restaurant in Cedar City is closed after a fire broke out in the kitchen Saturday afternoon.
The Cedar City Fire Department said the fire started around 2 p.m. at Top Spot Drive Inn. It began as a grease fire in the grill, which then extended to the exhaust system with flames coming from the roof.
The fire was contained by 3:30 p.m.
Fire department officials estimated the damage at $85,000. Nobody was injured, and the fire was contained to the grill/exhaust area. However, the rest of the building received substantial smoke damage.
The restaurant was evacuated and will be closed until further notice.
Photos and video clips from bystanders show flames shooting up from the rooftop, along with billowing black smoke according to St George Utah.
The blaze appears to have originated inside a fume hood in the kitchen area, Phillips said.
How can owner/operators of commercial kitchens minimise their fire risk?
Engaging a reputable kitchen exhaust cleaning contractor is key to getting what you need and what you are ultimately paying for. It also ensures that you comply in terms of insurance and reduces your risk of fire. We have put together a handy checklist to make things a little easier:
Before paying, physically check the kitchen exhaust system yourself where practical.
Check latest report against past reports to ensure that old images aren't being "recycled".
Consider a grease management solution that actually works, by trapping up to 98% of airborne grease where it matters most – at the source: