Kitchen Grease Filters and Restaurant Fire Safety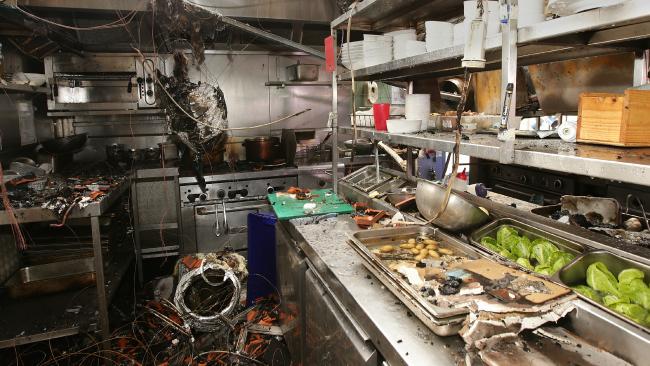 Kitchen grease filters are one of the first lines of defence for restaurant safety. Kitchen grease is highly flammable, therefore replacing and maintaining a restaurant's grease filters is an important step in reducing the risk of kitchen grease fires.
It took just 15 minutes for firefighters to bring the Donovans fire under control last night but in that time an estimated $400,000 in damage was done.
The damage in Donovans kitchen, where it is believed a spark from the chargrill may have ignited residue fat in the exhaust system.
New pictures show the restaurant's gutted kitchen, soaked floors, and food left half-eaten on tables after diners were hastily evacuated when fire broke out in the iconic St Kilda restaurant.
Fire investigators now believe an ember or spark from the restaurant's chargrill may have ignited fat that had built up in the kitchen's rangehood.
The fire, believed to have started in a kitchen flue, destroyed most of the roof as per the Herald Sun.
Every year, commercial kitchen fires cause millions of dollars of damage. The fires most often start in deep-fat fryers, cooking ranges, grills and other equipment. But it is the kitchen's exhaust canopies and ductwork, combined with the airflow through ducting, that can 'inflame' a minor flare-up into a major catastrophe.
It only takes two millimetres of grease to pose a severe fire risk, and a grease fire can burn through a typical fast-food style restaurant in as little as five minutes.
Shepherd Filters offer a simple solution to ensure exhaust systems stay clean. Made from Australian wool, these disposable kitchen grease filters sit inside state-of-the-art stainless steel frames and capture 98% of airborne grease BEFORE it has the chance to enter (and stick to) the hood and ductwork. They are an easily replaceable, cost-effective and environmentally-friendly solution to kitchen grease management.
Our kitchen grease filters are easy for staff to change and are easily and safely disposed of in the regular waste bin. Shepherd Filters are:
Change our filters before you turn equipment on or at end of day clean down once equipment has cooled down, and you will never be disrupted again!
Hundreds of satisfied customers from Australia and all around the world have found these disposable kitchen grease filters easy to use.
We are proudly: