Kitchen Exhaust Ventilation Grease Causes $100k in Damages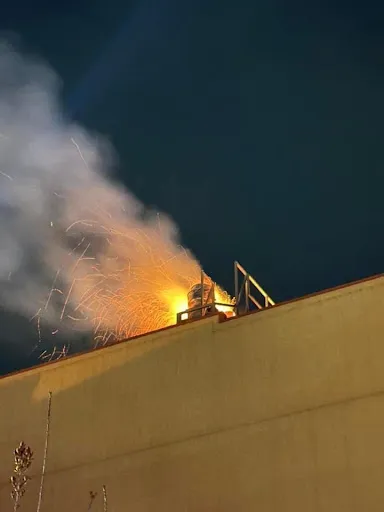 When a commercial kitchen exhaust ventilation is located in a multi-story residential development like in this case (three-story building with a restaurant on the ground floor and apartments on the upper floors) the fire risk increases exponentially.
The first firefigther engine that arrived on scene found smoke and flames coming from the kitchen exhaust ventilation fan on the roof and fire in the kitchen area of the restaurant. The fire was found to have traveled from the kitchen area to the roof vent. 
The fire was reported to be due to the kitchen exhaust ventilation system having a buildup of grease that had ignited. The extinguishing system held the fire in check and slowed the spread.
Estimated damages come to $100,000, according to Kym Kemp.
When a commercial kitchen is located in a larger building such as a multi-story residential development, the risks increase exponentially. A fire in a kitchen exhaust ventilation system in Heathrow Airport shut down three terminals, delayed or cancelled hundreds of flights, and generated hundreds of millions of dollars in losses that far exceeded the physical damage bill. That fire spread through 200m of exhaust ductwork to a plantroom before it was extinguished.
How to Minimise Your Fire Risk
The Shepherd Filters solution helps to stop grease from getting into the kitchen exhaust ventilation system (i.e. the plenum, ductwork, fans, and roofs). This minimises the risk of potentially catastrophic fires. Because your system stays cleaner, you also save money!
Quick, easy to install, and disposed of in seconds, changing Shepherd Filters is a welcome alterative to degreasing filters. Your staff will appreciate the difference to their daily routines.
Contact us to find out more today!