Burger King Fire Considered Total Loss
The Burger King in Madison is considered a total loss after the building caught on fire.
When firefighters arrived at the scene, they discovered active fire in the kitchen hood duct work. Upon further investigation, they found the blaze had already spread to the roof, according to the release. Crews were removed from the roof and an interior attack was initiated, the release said.
Due to rapidly evolving heat and fire conditions, lightweight roof construction and HVAC units on the roof, interior crews were ordered out of the building, and the fire was extinguished from the exterior with hand lines and aerial apparatus, according to the release. An additional ladder truck was requested from Painesville Township Fire Department to help fight the fire.
The blaze was brought under control at about midnight, according to the release.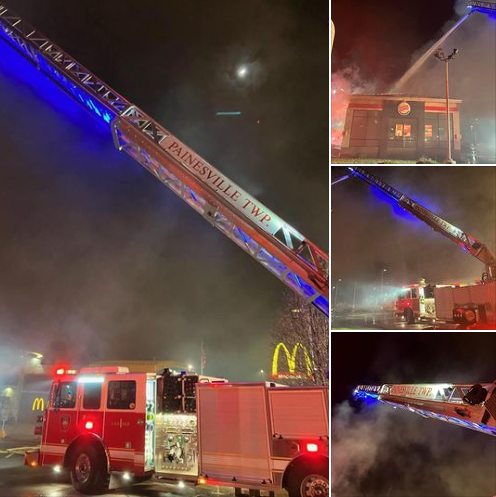 Last May, the Burger King on Route 20 in Ashtabula Township closed for eight months after fire damaged the building. When firefighters arrived, they found black smoke billowing out of the roof of the building. The fire started in the ventilation equipment used during cooking, firefighters said. The Ashtabula Fire Department was called for mutual aid and helped extinguish the fire.
Kitchen Grease Filters and their Impact on Fire Safety
Kitchen grease filters are the first line of defense when it comes to protecting the kitchen exhaust system from hazardous grease build-up. These metal filters only trap 20-40% of airborne grease, allowing the rest to transfer into to the exhaust system to become a fire risk.
Routine filter and duct cleaning helps to manage this risk, yet this maintenance regime is not without its flaws, leaving operators vulnerable. Many restaurants never re-open after suffering a fire loss and insurance policies may exclude claims related to uncleaned or grease-laden exhaust ducts.
Disposable kitchen grease filters, on the other hand, work three times harder at stopping the grease from entering the kitchen exhaust system. The result: