Insurer Sues Fire Suppression Company Over 5 Million Dollar Kitchen Fire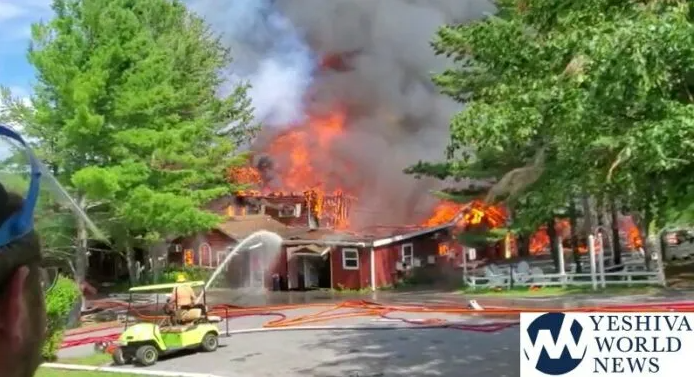 A summer camp's insurer sued a fire suppression company and a range hood cleaning company to recover the nearly $5 million it paid to the camp for damage from a 2020 fire.
In a complaint Friday in New York federal court, Church Mutual Insurance Co. SI accused ABM Fire Equipment Inc. and Hood Blasters Inc. of negligence that contributed to the fire at Oorah Inc.'s Zone Girls Division Summer Camp.
The camp had a 19,000-square-foot dining hall with two kitchens where ABM installed fire suppression equipment in 2019, according to the complaint.
In August 2020, Church Mutual said Oorah hired Hood Blasters to clean the hood and other equipment, according to the suit.
Church Mutual wrote Hood Blasters': 
"Hood Cleaning Report did not identify any deficiencies in the hood and expressly certified that all parts of the grease duct system had been cleaned and inspected and complied with National Fire Protection Association … Standard 96."
Less than 10 days after Hood Blasters' report, the insurer alleged that the suppression system failed to extinguish a flare-up from the Char-Broiler below the hood.
The insurer accused ABM of failing to notify it of the noncompliant range hood and misrepresenting that the suppression system would be effective.
Similarly, Church Mutual accused Hood Blasters of failing to properly clean the hood and misrepresenting that the hood was safe to use.
Representatives of the parties declined to comment.
The case is Church Mutual Insurance Co. SI v. ABM Fire Equipment Inc. et al., case number is 6:23-cv-00635, in the U.S. District Court for the Northern District of New York.
How can owner/operators of commercial kitchens minimise their fire risk?
Engaging a reputable kitchen exhaust cleaning contractor is key to getting what you need and what you are ultimately paying for. It also ensures that you comply in terms of insurance and reduces your risk of fire. We have put together a handy checklist to make things a little easier:
Before paying, physically check the kitchen exhaust system yourself where practical.
Check latest report against past reports to ensure that old images aren't being "recycled".
Consider a grease management solution that actually works, by trapping up to 98% of airborne grease where it matters most – at the source: